Saturday, October 2
7:30 p.m. ET • Downtown Hodgenville
This concert is presented by The City of Hodgenville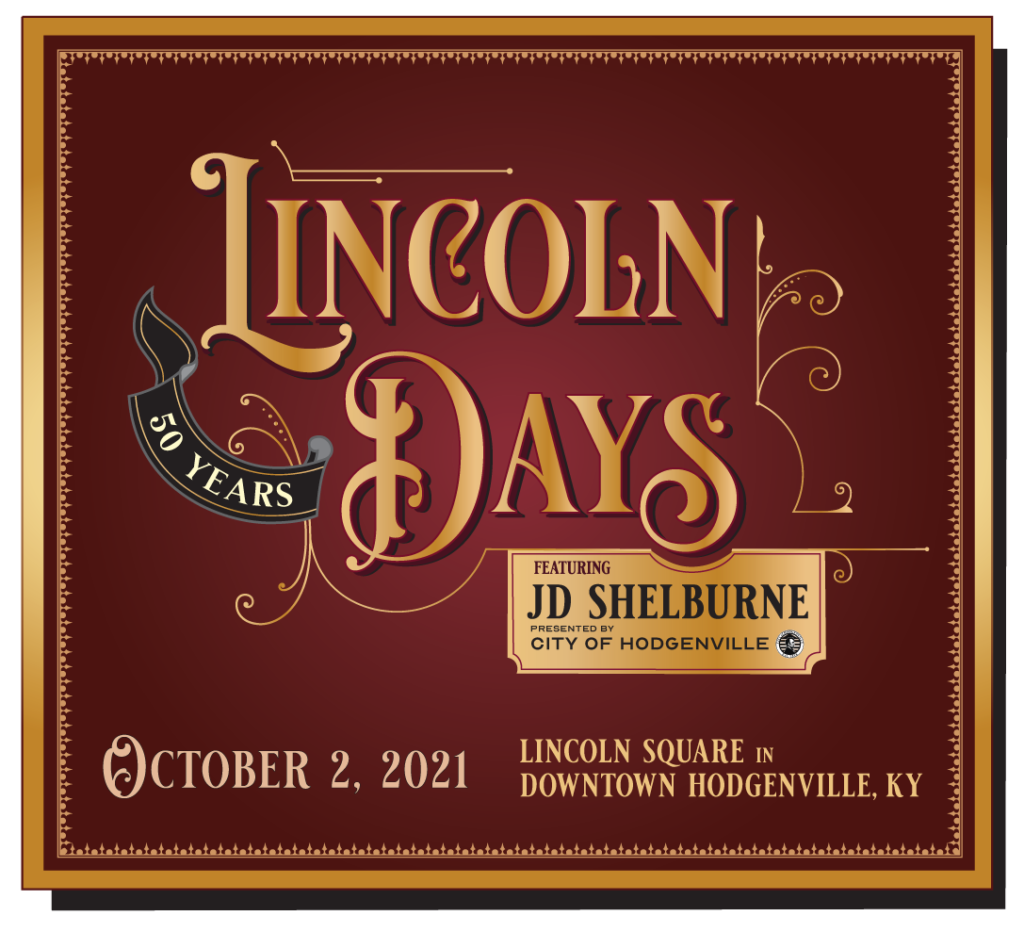 JD Shelburne Headlines Lincoln Days Celebration's 50th Annual Festival
Shelburne to perform in Historic Downtown Hodgenville on Saturday, October 2
SEPTEMBER 15, 2021 – Hodgenville, Kentucky – Concert Moves Downtown to Accommodate Crowds
On Tuesday night (September 14), the Lincoln Days Celebration Board of Directors decided to relocate the JD Shelburne concert from The Lincoln Jamboree to downtown Hodgenville on October 2.
"After careful consideration of social distancing and crowd capacity issues at The Lincoln Jamboree, with VIP seats already being sold out, and with concerns over the recent rise in COVID numbers, the concert featuring JD Shelburne will be moved outdoors to the square in downtown Hodgenville," says Patrick Durham, Lincoln Days board president.
"The concert will be free to the public and current ticket holders and VIP ticket holders will be offered premium seating opportunities in front of the stage downtown," he continued.
"We are incredibly grateful to The Lincoln Jamboree for opening their doors to us when we started planning our event months ago," Durham said, "and we all look forward to being able to enjoy their hospitality and award-winning venue at a future time."
"Right now, what we want to do is ensure that the greatest number of people can enjoy the show safely and comfortably. Moving the concert outside is the best solution for the current situation."
Current ticket holders will be contacted about their options for a refund or for premium seating arrangements at the downtown location.
For more information, visit www.lincolndays.org or email [email protected]