Saturday, October 1
Registration begins at 8:30 am
CreekFront Park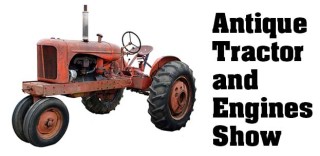 The Antique Tractor and Engines Show returns to Lincoln Days this year!
The show is being coordinated by Frank Hornback and Roy Hornback.
Open registration begins at 8:30 a.m. on Saturday, October 1.
Tractors will be on display from 9:00 a.m. until 1:30 p.m. at CreekFront Park.
Tractors and farm trucks wishing to participate in the parade will need to register. The parade begins at 2 p.m.