September 30-October 7
Downtown Hodgenville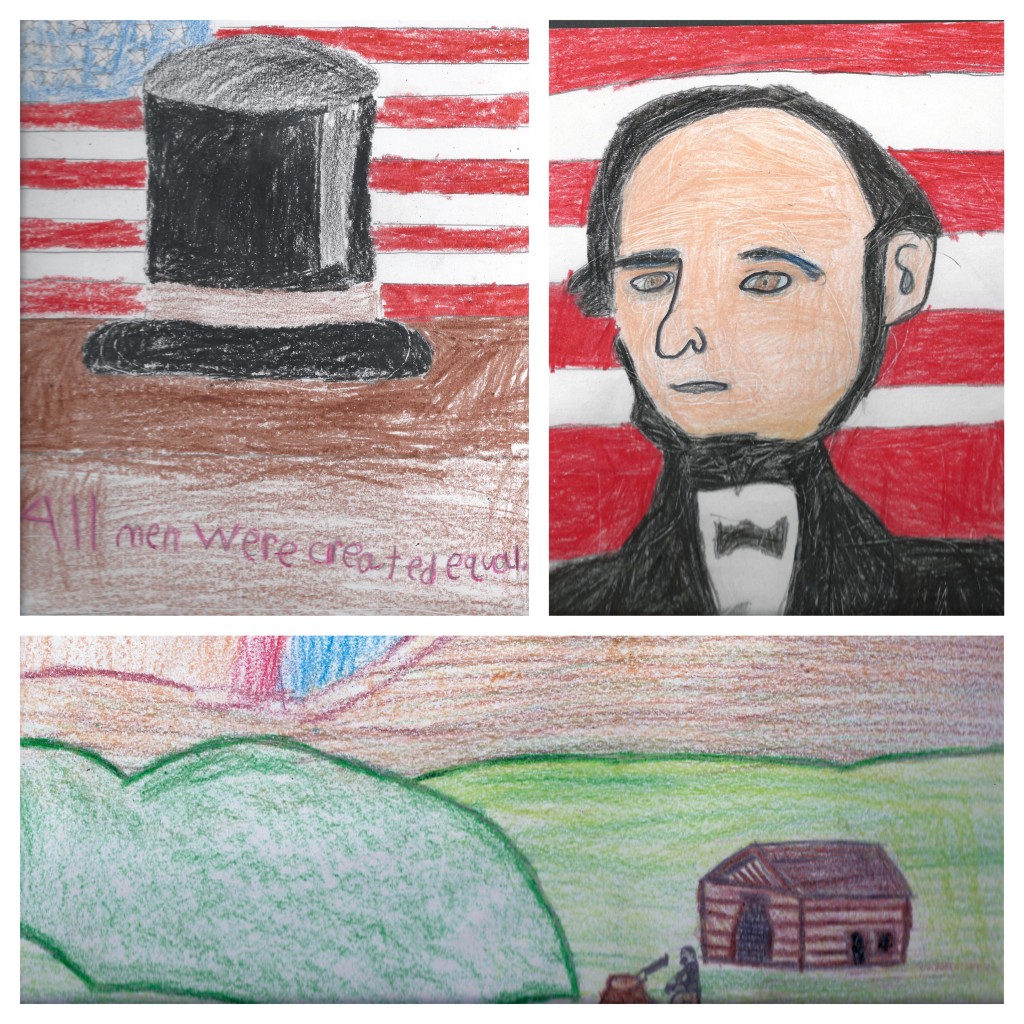 Visit downtown Hodgenville, Kentucky and enjoy pieces of original artwork created by students from Hodgenville Elementary School and Abraham Lincoln Elementary School.
Each year, LaRue County public school students take out their crayons, markers, pencils (and erasers) and create vivid imagery depicting key moments in the president's life. Lincoln was born in a small cabin on the outskirts of Hodgenville in 1809. For 47 consecutive years the festival has celebrated his life and legacy in a variety of unique and interesting ways.
We invite you to visit Hodgenville and enjoy our student's artwork while strolling through a historic, downtown district that features shopping, dining, a museum, and a variety of professional services.
Special Thanks
Lincoln Days would like to thank LaRue County Public Schools and art teachers Emily Detre and Cara Howell for encouraging their students to participate in our festival.
Thank You to Our Window Sponsors
LaRue Insurance
The Lincoln Museum
Additional Support Provided by
South Fork Homemakers
Lincoln Days Elementary Art Show Committee
Kathy Barnhill, Chair
Opal Dail
Lila Hicks
Alison LaRue
Iris LaRue
Sarah Quesenberry
Melanie Wells