Saturday, October 2
7 p.m. ET
Main Stage • Downtown Hodgenville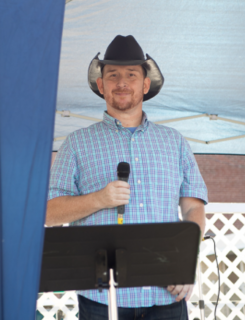 Jeremy Bell to open for JD Shelburne at Lincoln Days
LaRue County native Jeremy Bell will open for JD Shelburne on Saturday, October 2, 2021 at 7 pm on the Main Stage in downtown Hodgenville.
Bell will replace Blake Whitlock who was originally scheduled to perform, but has withdrawn from the festival due to being quarantined after a positive COVID test result.
"I really hate that I have to miss Lincoln Days… and I hope to see you all soon," Whitlock said.
For Bell, who has performed regularly at Lincoln Days and The Lincoln Jamboree for over a decade, the chance to open for Nashville recording artist "is a dream come true."
"This means so much to me," Bell said. Bell's performance will be sponsored by Hinton's Orchard and Farm Market.
Everyone at Lincoln Days wishes Blake a speedy recovery and is proud of our local music scene that is always resilient and ready to do whatever is necessary so that "the show must go on."