Jeremy Bell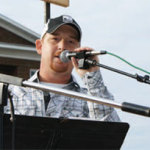 LaRue County Native Jeremy Bell will perform throughout Lincoln Days Festival on the Main Stage and Garrett's Stage on Water Street. This is his fifth consecutive year to perform at Lincoln Days. According to Larry Bell, Jeremy's dad, the interest in music began early when Jeremy used a water hose as a microphone. On stage opporunities came in his teenage years when he performed at local churches and at Hodgenville's Lincoln Jamboree where he still occasionally performs as Tim McGraw on "Impression Night". Jeremy's CDs are available for sale at the Jamboree.

Eddie Black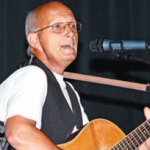 Eddie Black, a Hodgenville musician, will perform for the ninth year at the Lincoln Days Celebration. Black, a baritone-tenor-lead vocalist, plays the 12- string guitar and piano. His parents were members of a gospel quartet and Black began performing as a child in Laurel County. He agreed to sing the National Anthem at the festival nine years ago. He has appeared at every Lincoln Days since then, singing gospel and folk songs. He has also performed at the Lincoln Day Luncheon and Lincoln Days Art Show. When he's not performing, he can be found working in old buildings as a historical preservationist.
Al Elliott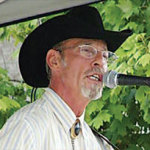 Al Elliott, a country and gospel singer, returns to Lincoln Days for the sixth year. He joined the Heartland Songwriter's Association six years ago and has been performing at festivals and nursing homes. The U.S. Army veteran is originally from Vanceburg , Kentucky, but now lives in Flaherty. Elliott said he loves listening to music and writing poetry. He's recently put some of the words into songs.
Gary Fights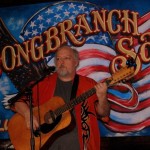 Gary Fights is a recording artist/songwriter based in Central Kentucky, who has been performing both as a solo artist and in various bands since the 80's. He plays a number of instruments including 12 and 6 string guitars, bass, drums, keyboards, percussion and various horns, but mainly plays his Framus 12-String guitar.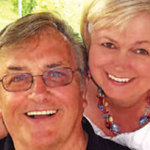 Grateful Heart
Larry and Carolyn Fields are a husband-wife duo from Hodgenville. They perform Southern Gospel favorites. It's the fourth year Grateful Heart has performed at Lincoln Days.
Linda Grimes
Linda Grimes, a LaRue County native, has been making music most of her life. First with her dad, Joseph Harbin one of the founding members of "The Kentucky Rangers", and continuing today, by performing and writing country, bluegrass and gospel music.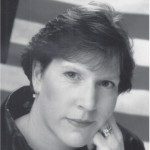 Linda has had charting songs on Christian Country radio, she sang on the stages of the Ryman Auditorium and Grand Ole Opry House and sings with her family all across the state. Recently one of Linda's songs, "Help Me To Be More Like Him", was recorded by Bluegrass artist, Rhonda Vincent. From her teenage years to today, singing with the Lincoln Singers and then performing, sometimes with family and sometimes solo, almost every year for more than 20 years.
Junction Creek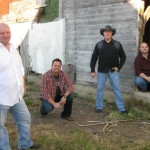 Junction Creek hit the live entertainment scene in 2010 and quickly became one of the Louisville area's premier rockin' country bands. They are a high-energy cover band that plays a wide range of variety music from Top 40 Country to Southern Rock guaranteed to keep their fans on the dance floor. Junction Creek is made up of four members; Phil McHargue, Jamie Via, Greg Perkins and Scott Gentry. Together the guys have over a decade of providing professional live entertainment. Junction Creek has had many opportunities working with many national recording artists and playing the Chow Wagons for the Kentucky Derby to performing at the Kentucky State Fair. Junction Creek will perform at 3 p.m. Saturday with an encore performance at 6 p.m.
Jeff Knoop
Jeffrey Scott Knoop of Rineyville. It's the eighth year the talented guitarist, vocalist and songwriter has appeared at the festival.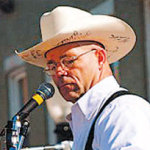 Knoop began his musical career at age 3 with his dad's band, Town and Country Gentlemen. He grew up singing in church and at picnics. At 15, he recorded his first 45-rpm record. At 16, he won a contest that sent him to Nashville to record his second single. He joined the U.S. Army in 1980 and continued to play in bands. After leaving the army in 1985, he moved to Austin, Texas where he started his own band. A few years later, his band Diamondback Country with a Bite was opening for George Ducas, Wade Hayes and Johnny Rodriguez. He returned to the military in 1997 where he played in the second ID army band. His song "She's been through a whole lot lately" has been used in two movies, "Soundtrack to War" and "Rampage." Knoop is a member of the Heartland Songwriters Association.
Terry Milby
Green County native returns for his fourth year as a member of the Lincoln Days family of performers. This talented country music performer will also serve as emcee during the festival. He is an active participant in Summersville Fun Days and loves entertaining.
Prime Time Band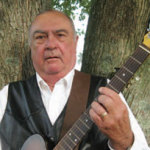 Formed in 2005 with Jim Walters, Ronnie Priddy, George Williams. Current Band members are: Jim Walters (Lead guitar & Vocals),  Doug Gary, (fiddle, Steel & vocals),  Leroy Sherrard (Rhythm guitar & Vocals),  Randall Sloan ( Drums.)  Troy Riggs (Bass and vocals) They have played at the LaRue County Sr. citizens facility every other Friday night for almost 10 years,  Bardstown American Legion, Hardin County Senior Group and many other venues. Prime Time Band plays traditional country music and a little classic rock and roll.  They have been playing for the Lincoln Days Festival since 2009.
Glen Rice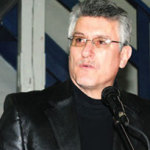 Glen Rice, a Hodgenville native, served LaRue County as a teacher, guidance counselor and school principal for more than 30 years. During that time, as well as now, he also enjoys songwriting, producing and performing many styles of music including country, gospel, oldies, Elvis, original, among others. He has released more than 20 original songs, 10 CDs, and has had his music played on more than 1,600 radio stations across the country and abroad. Glen is in his 10th season of producing the Musical Concert Series at the Hardin County Schools Performing Arts Center in Elizabethtown. Rice is the recipient of the Lincoln Days' Mary Brooks Howard Award which recognizes exceptional volunteer efforts and dedication.
Rachel Morgan Perry and Company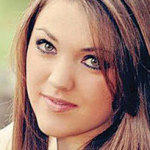 Originally from Washington State, now residing in Nashville. This is info I pulled from online sources: This talented 20-year-old rising pop/pop country act is turning heads and ears across the country and around the world. She brings to the stage a full band or an acoustic set (depending on the venue) and, most of all she brings a celebration! She delivers a "party within a party" with a "style within a style!" Some might call her sweet country. Others would compare her to Shania Twain meets Dolly Parton. Others say she is Katy Perry and Colbie Caillat spun together with a country twist!
Salsa Rhythms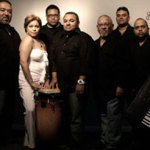 One of the hottest Latin bands in the area, Salsa Rhythms Band generates energy and excitement everywhere they perform. Salsa Rhythms returns to Lincoln Days for a sixth year. This dynamic band has been based in the Louisville-area since 2006. It is comprised of very talented musicians: vocalists, a full rhythm percussion section and a two piece horn, section and base player. Salsa, Merengue, Bachata, Reggaeton – Salsa Rhythms Band does it all. The Salsa Rhythms Band features Hector Medina, piano and sound; Xavier "Dj Xavi" Santiago, bongos and campana; Hector "Dj Gio" Santiago, trumpet and timbales; Pedro Medina "El Abuelo" congas; Luis Feliciano, chorus and bass player, second vocal; Wilfredo Marrero, chorus; Hector Santiago, director and lead singer; and Marisol Santiago, band manager and chorus. They have performed at the University of Louisville, Elizabethtown Community and Technical College and the Highland Festival in Louisville.
Trinity Gospelaires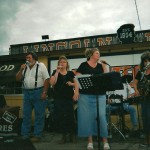 Hailing from Campbellsville, the Gospelaires is comprised of Marilyn Dudley, Stephanie Coomer, Donald Deese, Eula Durham, Sherman Dudley, Larry Wilson, Jimmie Gaddie, Jerry Miles, Dennis Trent and David Jessie. They perform throughout the region performing country and bluegrass gospel favorites. Their goal is to spread the Good Word and to minister to those in need.