Saturday, October 7 and Sunday, October 8
---

Jeremy Bell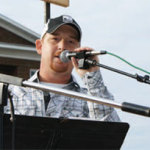 LaRue County Native Jeremy Bell will perform throughout Lincoln Days on the Main Stage and Garrett's Stage on Water Street. According to Larry Bell, Jeremy's dad, the interest in music began early when Jeremy used a water hose as a microphone. On stage opportunities came in his teenage years when he performed at local churches and at Hodgenville's Lincoln Jamboree where he still occasionally performs as Tim McGraw on "Impression Night". Jeremy's CDs are available for sale at the Jamboree.
---
Eddie Black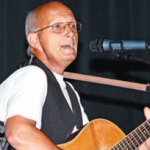 Hodgenville musician Eddie Black sings baritone-tenor and plays the 12- string guitar and piano. Black began performing as a child in Laurel County with his parents' gospel quartet. Ten years ago, he agreed to sing the National Anthem at the festival and has appeared at every Lincoln Days since singing gospel and folk songs. He has also performed at the Lincoln Day Luncheon and Lincoln Days Art Show. When he's not performing, Black can be found working in old buildings as a historical preservationist.
---
Al Elliott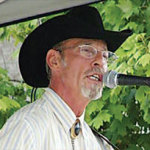 Al Elliott, a country and gospel singer, returns to Lincoln Days for the seventh year. He joined the Heartland Songwriter's Association seven years ago and has been performing at festivals and nursing homes. The U.S. Army veteran is originally from Vanceburg , Kentucky, but now lives in Flaherty. Elliott said he loves listening to music and writing poetry, some of which he has incorporated into his own songs.
---

Linda Grimes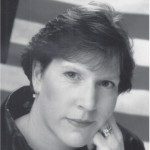 LaRue County native Linda Grimes has been making music most of her life. Influenced by her dad, Joseph Harbin, who was one of the founding members of "The Kentucky Rangers", Linda sang with her family all across the state. Linda has had charting songs on Christian Country radio and has sung on the stages of the Ryman Auditorium and Grand Ole Opry House. From her teenage years to today, Linda has sung with the Lincoln Singers and performed, sometimes with family sometimes solo, for more than 20 years.
---

Hooker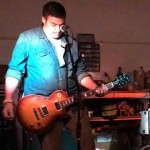 Hooker was formed in early 2002 by Kyle "Hurley" King and Kyle Williamson. The band took a short hiatus in 2014. After three years the trio is back with a new vigor for music and the friendships music brings. With two full length albums under their belt, Hooker is currently working on their third album to be released in early 2018. Hooker will be covering a variety of songs spanning several different genres while mixing in their original songs as well.
---

Jeff Knoop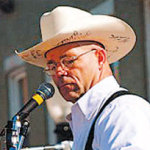 Rineyville's Jeff Knoop began his musical career at age 3 with his dad's band and at 15 recorded his first 45-rpm record. A native of Washington State, at 16, Knoop won a contest that sent him to Nashville to record his second single. After leaving the army in 1985, he moved to Austin, Texas where he started his own band. A few years later, his band Diamondback Country with a Bite was opening for George Ducas, Wade Hayes and Johnny Rodriguez. His song "She's been through a whole lot lately" has been in two movies, "Soundtrack to War" and "Rampage." Knoop is a member of the Heartland Songwriters Association.
---

Terry Milby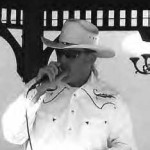 Green County native Terry Milby returns for his sixth year as a member of the Lincoln Days family of performers. He is an active participant in Summersville Fun Days and loves entertaining.
---
Perfect Fit Band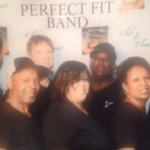 Formed in 2007 in Campbellsville, Perfect Fit combines soulful singing and strong beats with some of the most popular music that ever made the charts. The band plays different styles for all cultures and has opened for artists like Lenny Williams and Rick James Stone City Band. Perfect Fit has also performed at the Kentucky Center in Louisville and at various local festivals. Perfect Fit's band members consist of vocalists Terrence Bridgewater, Hollis Bridgewater, and Mardena Compton; bassist Chop Bridgewater; lead guitarist Steve Compton and Kerry "Sticks" Richardson on drums.
---
Glen Rice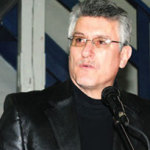 Glen Rice has served LaRue County as a teacher, guidance counselor and school principal for more than 30 years. He enjoys songwriting, producing and performing many styles of music including country, gospel and oldies. Rice has released more than 20 original songs and 10 albums, and his music has played on more than 1,600 radio stations across the country. In addition to making his own music, Rice also helps produce the Musical Concert Series at the Hardin County Schools Performing Arts Center in Elizabethtown.
---
Salsa Rhythms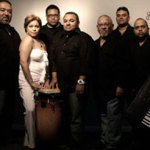 Salsa Rhythms returns to Lincoln Days for an eighth year. Based in the Louisville-area since 2006, the band performs many styles of music including salsa, merengue, bachata and reggaeton. Salsa Rhythms features Hector Medina on piano, Xavier Santiagoon bongos and campana, Hector Santiago on trumpet, Pedro Medina on congas, Luis Feliciano on bass and Wilfredo Marrero, Hector Santiago, and Marisol Santiago singing vocals.
---
Trinity Gospelaires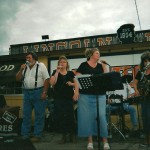 Hailing from Campbellsville, the Gospelaires is composed of Marilyn Dudley, Stephanie Coomer, Donald Deese, Eula Durham, Sherman Dudley, Larry Wilson, Jimmie Gaddie, Jerry Miles, Dennis Trent and David Jessie. They travel throughout the region performing country and bluegrass gospel favorites. Their goal is to spread the Good Word and to minister to those in need.
---

Truelove Quartet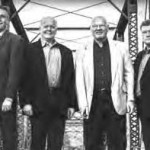 Based in Lebanon, Missouri, True Love Quartet has been encouraging believers for more than 35 years. Group founder Wayne Truelove had a desire to serve the lord by sharing the good news through southern gospel music and the group hosts several concerts each year. Current Truelove Quartet members are Darrell Pollock, Dale Mitchell, Paul Janssen and Jeff Boston.
---
Alexia Trumbo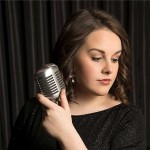 Alexia Trumbo has been involved in musical theatre for the past eight years. She enjoys singing, acting, and being with her friends and family. She is a part of LaRue County High School's advanced choir, Beta Club, Pep Club, Friends of Rachel Club, Speech and Debate, and FCA. She is also involved with her Church's youth group and sings on the worship team. She would like to thank her family, teachers, and friends for all of their support.
---
Chloe Underwood Band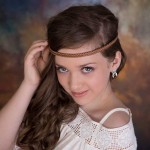 Chloe Underwood started singing professionally in the summer of 2014, and from then on she has been fortunate to sing in many family jamborees and community festivals. One of Chloe's most recent performances was at the Jr. Beta Competition of Kentucky singing The National Anthem for over 7,000 people. Chloe has been a special guest for the Lincoln Jamboree in Hodgenville for the last three years. During the summer of 2017 Chloe had the privilege to perform the pre-show for The Duttons in Branson, Missouri.