Saturday, October 1 and Sunday, October 2
---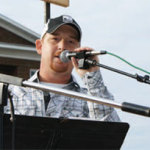 LaRue County Native Jeremy Bell will perform throughout Lincoln Days on the Main Stage and the Vibe Stage on Water Street. According to Larry Bell, Jeremy's dad, the interest in music began early when Jeremy used a water hose as a microphone. On stage opportunities came in his teenage years when he performed at local churches and at Hodgenville's Lincoln Jamboree where he still occasionally performs as Tim McGraw on "Impression Night". Jeremy's CDs are available for sale at The Lincoln Jamboree. Check it out.
---
Eddie Black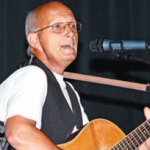 Hodgenville musician Eddie Black sings baritone-tenor and plays the 12-string guitar and piano. Black began performing as a child in Laurel County with his parents' gospel quartet. Twelve years ago, he agreed to sing the National Anthem at the festival and has appeared at every Lincoln Days since singing gospel and folk songs. He has also performed at the Lincoln Day Luncheon and Lincoln Days Art Show. When he's not performing, Black can be found working in old buildings as a historical preservationist.
---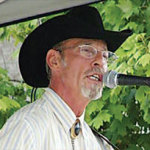 Al Elliott, a country and gospel singer, returns to Lincoln Days for the eighth year. He joined the Heartland Songwriter's Association seven years ago and has been performing at festivals and nursing homes. The U.S. Army veteran is originally from Vanceburg , Kentucky, but now lives in Flaherty. Elliott said he loves listening to music and writing poetry, some of which he has incorporated into his own songs.
---


Jeff Knoop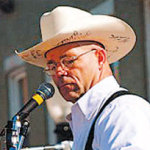 Rineyville's Jeff Knoop began his musical career at age 3 with his dad's band and at 15 recorded his first 45-rpm record. A native of Washington State, at 16, Knoop won a contest that sent him to Nashville to record his second single. After leaving the army in 1985, he moved to Austin, Texas where he started his own band. A few years later, his band Diamondback Country with a Bite was opening for George Ducas, Wade Hayes and Johnny Rodriguez. His song "She's been through a whole lot lately" has been in two movies, "Soundtrack to War" and "Rampage." Knoop is a member of the Heartland Songwriters Association.
---
Jay Henderson & The Super Six Jamboree Gang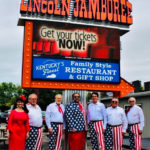 Joel Ray Sprowls Lincoln Jamboree began on September 11, 1954 on the square in the Cardinal Theatre. The jamboree moved to its current location in 1961. This year the band returns on Sunday afternoon to Lincoln Days on the square where Joel Ray Sprowls started it in 1954.
Ronnie Benningfield (52 years as Pianist)

Lou Bingham (34 years Lead Guitar • Started in 1958; left in 1979; returned in 2019)

Wayne Sexton (Current Drummer • Associated with Jamboree since 1974)

Camille Bingham (Vocalist • Associated with Jamboree since 1975)

Buddy Elkin (Steel Guitarist 2 Years)
Brandon Warren (Bass Guitarist • Joined Band August 2022)
Special Guest Vocalists
Amy Lynn Brown (From Hart Co)
Jeanne Flanagan (Russell County Native)
---
One Lane Bridge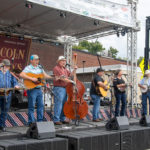 This bluegrass band originated in the mid 1990's when founding member Brian Nottingham; guitar player and singer from Breckinridge County, Kentucky, enlisted Daryl Pullin; on guitar-bass-vocal, and Johnny Graham; on guitar, from LaRue County to join him. The group played for several years around the area entertaining others with their hard driving bluegrass. Work and other obligations took over and they stopped playing publicly. Fast forward to 2021, the band is back with the addition of vocalist-mandolin player from LaRue County, Linda Grimes; Hart County native Kendal Mabe on dobro – vocals, and Breckinridge Countian, Milton Emberton on banjo. This group is loving being together and just enjoy playing!
---

Perfect Fit Band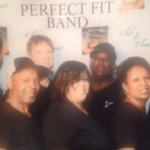 Formed in 2007 in Campbellsville, Perfect Fit combines soulful singing and strong beats with some of the most popular music that ever made the charts. The band plays different styles for all cultures and has opened for artists like Lenny Williams and Rick James Stone City Band. Perfect Fit has also performed at the Kentucky Center in Louisville and at various local festivals. Perfect Fit's band members consist of vocalists Terrence Bridgewater, Hollis Bridgewater, and Mardena Compton; bassist Chop Bridgewater; lead guitarist Steve Compton and Kerry "Sticks" Richardson on drums.
---

Glen Rice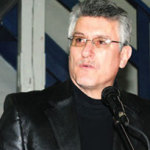 Glen Rice has served LaRue County as a teacher, guidance counselor and school principal for more than 30 years. He enjoys songwriting, producing and performing many styles of music including country, gospel and oldies. Rice has released more than 20 original songs and 10 albums, and his music has played on more than 1,600 radio stations across the country. In addition to making his own music, Rice also helps produce the Musical Concert Series at the Hardin County Schools Performing Arts Center in Elizabethtown..
---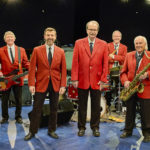 The Monarchs

Saturday, October 1, 2022
4:30 p.m. – Main Stage – Town Square
presented by City of Hodgenville
2021 marked The Monarchs' 60th Anniversary as "Louisville's Musical Ambassadors" and we're thrilled that they will be joining us for a free concert on the Lincoln Days Main Stage at 4:30 p.m. (ET). LEARN MORE.
---
The Rigbys
Saturday, October 1, 2022
8 p.m. – Main Stage – Town Square
presented by the City of Hodgenville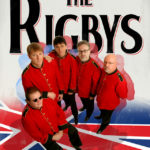 The Rigbys are 5 dedicated, professional musicians/performers who bring the energy, fun and excitement of the 1960's British Music Movement to life with musical accuracy and enthusiasm like no other band! The Rigbys are a must have for any type of event. let The Rigbys take you on a magical musical tour through the 1960's with the greatest music ever created! Learn more about The Rigbys.