Jeremy Bell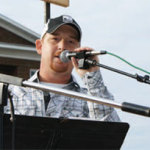 LaRue County native Jeremy Bell will perform throughout Lincoln Days weekend on the on the Main Stage, the Center Stage, and on Water Street. Jeremy's dad, Larry Bell, said he began singing as a very small child, pretending the garden hose was a microphone. He began performing as a teenager at the Lincoln Jamboree in Hodgenville. He occasionally sings on "Impression Night," as Tim McGraw. He's cut a few CDs he sells at the Jamboree. Jeremy performs also at local churches. He has two children, a son and daughter.

Eddie Black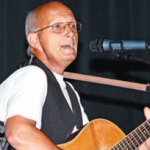 Eddie Black, a Hodgenville musician, will perform for the eighth year at the Lincoln Days Celebration. Black, a baritone-tenor-lead vocalist, plays the 12- string guitar, keyboard and piano. His parents were members of a gospel quartet and Black began performing as a child in Laurel County. He agreed to sing the National Anthem at the festival eight years ago. He has appeared at every Lincoln Days since then, singing gospel and folk songs. He has also performed at the Lincoln Day Luncheon and Lincoln Days Art Show. He is in his second year singing lead for the Heartland Quartet. He also works in concert with Glen Rice, as a member of Rice's band and as a vocalist. When he's not performing, he can be found working in old buildings as a historical preservationist.
Al Elliott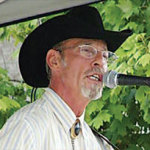 Al Elliott, a country and gospel singer, returns to Lincoln Days for the fifth year. He joined the Heartland Songwriter's Association six years ago and has been performing at festivals and nursing homes. The U.S. Army veteran is originally from Vanceburg but now lives in Flaherty. Elliott said he loves listening to music and writing poetry. He's recently put some of the words into songs.
Grateful Heart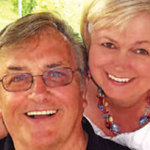 Larry and Carolyn Fields are a husband-wife duo from Hodgenville. They perform Souther Gospel favorites. It's the third year Grateful Heart has performed at Lincoln Days.
Jeff Knoop
Jeffrey Scott Knoop of Rineyville. It's the seventh year the talented guitarist, vocalist and songwriter has appeared at the festival. Knoop began his musical career at age 3 with his dad's band, Town and Country Gentlemen. He grew up singing in church and at picnics. At 15, he recorded his first 45-rpm record.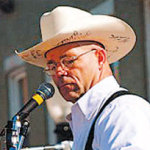 At 16, he won a contest that sent him to Nashville to record his second single. He joined the U.S. Army in 1980 and continued to play in bands. After leaving the army in 1985, he moved to Austin, Texas where he started his own band. A few years later, his band Diamondback Country with a Bite was opening for George Ducas, Wade Hayes and Johnny Rodriguez. He returned to the military in 1997 where he played in the second ID army band. His song "She's been through a whole lot lately" has been used in two movies, "Soundtrack to War" and "Rampage." Knoop is a member of the Heartland Songwriters Association.
Prime Time Band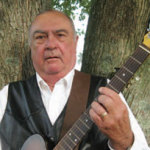 Prime Time Band was formed in early 2007 with band members Jim Walters, Ronnie Priddy, George Williams and Roger Taylor. The band's first gig was at the LaRue County Senior Citizens Center in Hodgenville. Prime Time has played "good classic country and old rock and roll" there every other Friday night since then. Walters is the only original member of the band. Doug Gary and Leroy Sherrard have been regular members for several years. Walters said the band has been fortunate to have fill-in musicians including Ron Shay, Charlie Skaggs, Rich Williams, David Sherrard, Jerry Coble and Bill Thompson.
Glen Rice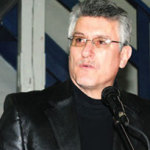 Glen Rice, a Hodgenville native, served LaRue County as a teacher, guidance counselor and school principal for more than 30 years. During that time, as well as now, he also enjoys songwriting, producing and performing many styles of music including country, gospel, oldies, Elvis, original, among others. In 1981, he released his first song, "Kentucky" which received local, regional and national attention and was played on many radio stations. In 2009, his song "A Man For All Times," was recognized by the National Lincoln Bicentennial Commission in Washington, D.C., and the Kentucky Lincoln Bicentennial Commission as one the official songs of the 200th Birthday Celebration of Abraham Lincoln. He has released more than 20 original songs, 10 CDs, and has had his music played on more than 1,600 radio stations across the country and abroad. Glen is in his ninth season of producing the Musical Concert Series at the Hardin County Schools Performing Arts Center in Elizabethtown. In 2013, Lincoln Days presented Rice with The Mary Brooks Howard Award which recognizes exceptional volunteer efforts and dedication.
Rachel Morgan Perry and Friends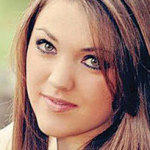 Originally from Washington State, now residing in Nashville. This is info I pulled from online sources: This talented 20-year-old rising pop/pop country act is turning heads and ears across the country and around the world. She brings to the stage a full band or an acoustic set (depending on the venue) and, most of all she brings a celebration! She delivers a "party within a party" with a "style within a style!" Some might call her sweet country. Others would compare her to Shania Twain meets Dolly Parton. Others say she is Katy Perry and Colbie Caillat spun together with a country twist!
Salsa Rhythms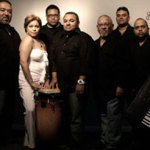 One of the hottest Latin bands in the area, Salsa Rhythms Band generates energy and excitement everywhere they perform. Salsa Rhythms returns to Lincoln Days for a sixth year. This dynamic band has been based in the Louisville-area since 2006. It is comprised of very talented musicians: vocalists, a full rhythm percussion section and a two piece horn, section and base player. Salsa, Merengue, Bachata, Reggaeton – Salsa Rhythms Band does it all. The Salsa Rhythms Band features Hector Medina, piano and sound; Xavier "Dj Xavi" Santiago, bongos and campana; Hector "Dj Gio" Santiago, trumpet and timbales; Pedro Medina "El Abuelo" congas; Luis Feliciano, chorus and bass player, second vocal; Wilfredo Marrero, chorus; Hector Santiago, director and lead singer; and Marisol Santiago, band manager and chorus. They have performed at the University of Louisville, Elizabethtown Community and Technical College and the Highland Festival in Louisville.
The Bluegrass Express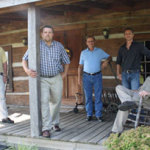 The Bluegrass Express Band was formed in 1996 and made its first appearance at Lincoln Days in 2009. They have a hard-driving sound with fast picking and high harmonies. Charles Whitmer of Buffalo is a founding member of the band. He played banjo for James Monroe and the Midnight Ramblers for three years. In September 2006, he played at the Grand Ole Opry at the Bill Monroe Celebration. He plays banjo and sings lead and harmonies. James Carroll of Linwood has been with the group for about 10 years. He played guitar with The Reynolds Family for several years before joining Bluegrass Express. James plays the mandolin and sings. Daryl Pullin plays guitar and sings lead. Johnny Graham plays lead guitar. Shawn Whitely plays the fiddle. Lynn Benningfield of Campbellsville plays bass. During his career he has played with several groups.
Ricky Whitlock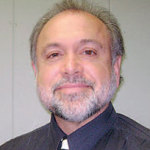 Ricky Whitlock, a LaRue County magistrate, a manager at Herb Jones Chevrolet and long-time entertainer at The Lincoln Jamboree, will perform at Lincoln Days. He has appeared at the Nashville Opera in Indiana and opened shows for Lee Greenwood and Tracy Lawrence. He and his wife, Deborah, have been married for 27 years and have two children, Blake, a student at Campbellsville University, and Angelia, a student at Western Kentucky University.

Junell Street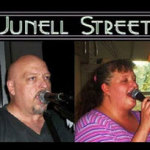 Junell Street, a Hardin County band, returns to Lincoln Days this year. The band performs 50's through 90's classic rock, pop, blues and country.