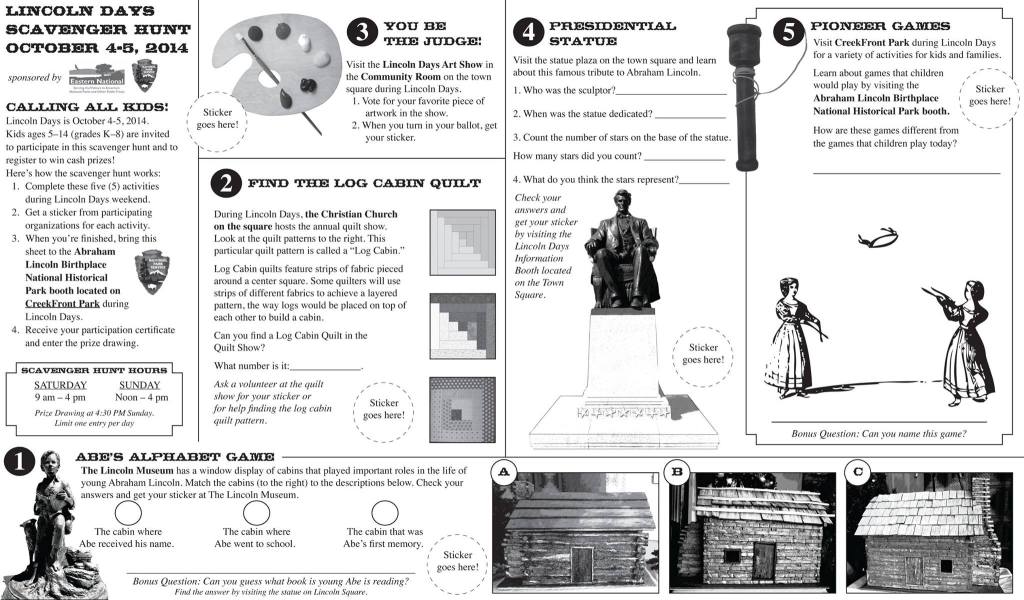 Kids ages 5–14 (grades K–8) are invited to participate in this scavenger hunt and to register to win prizes!
Here's how the scavenger hunt works:
1. Download the Scavenger Hunt
2. Complete the activities during Lincoln Days.
3. Get a sticker from participating organizations for each activity.
4. When you finish, bring the completed Scavenger Hunt to the Abraham Lincoln Birthplace National Historical Park booth at CreekFront Park.
5. Receive your participation certificate and enter the prize drawing.
Copies of the Scavenger Hunt will also be available at the following booths during Lincoln Days (October 4-5):
Lincoln Days Information booth on Lincoln Square
Abraham Lincoln National Historical Park booth at CreekFront Park
The Lincoln Museum
Please note: a PDF viewer/reader is required to view the downloaded file.